For some businesses, hiring or renting forklifts makes more sense than buying it outright.

If you are after a forklift to rent for one day, or for up to five years, Toyota Material Handling has a rental  solution for you. We offer an extensive range of forklifts and warehouse equipment available with either short or long term rental options. Maximise flexibility with our fleet rental/management programmes - your fleet can change to match your needs. 

With rental, you know and control your forklift budget in advance and optimise operating costs by adjusting your fleet size to the minimum number of units needed. And you can adapt your forklift fleet to sudden peaks in demand, based on unforeseen circumstances.

Toyota Material Handling's forklift rental agreements are tailor made to your specific requirements. Long Term forklift rentals give you all the benefits of use with none of the risks of ownership. Short Term forklift rental solutions can help you react immediately to a situation with a predicted cost. Other benefits include a single point of contact and simplified fleet management.
Our forklift rental programme is backed by the strength and flexibility of our branch network. Whether you need short, medium or long-term rental, we are your partner for cost-effective, peace-of-mind solutions.
So whatever your forklift rental needs, contact your local Toyota Material Handling representative.

Benefits
Minimal capital outlay - usually just monthly payments
Flexible terms
Access to the most up-to-date forklifts
Offers the advantage of using a forklift for peak periods instead of long term financial commitment
All scheduled forklift service and maintenance may be included in the monthly rate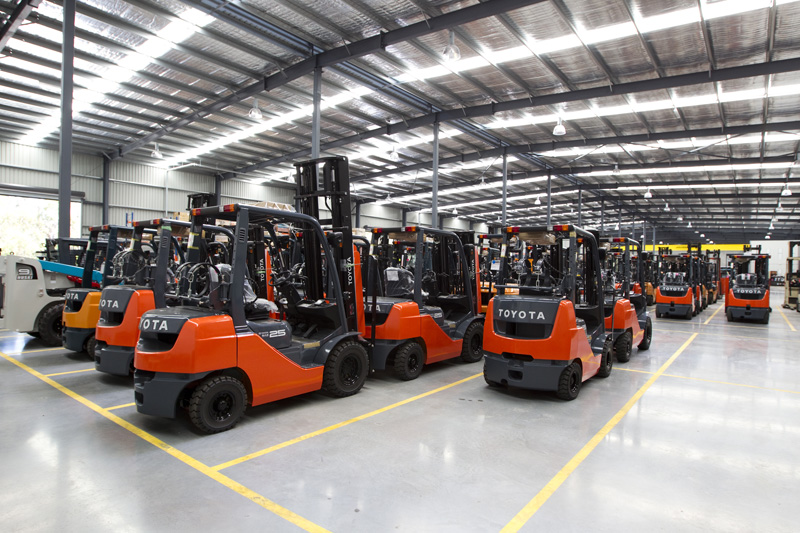 TMH has the forklift equipment to suit your needs