I_Site is the perfect telematics tool for fleet and logistic managers to understand vehicle status, driver performance and overall productivity in their materials handling operation.
The user-friendly dashboard interface offers a condensed real-time overview of your situation, in which you can visualise issues very quickly. It is accessible whenever and wherever you need it: in the office, at home, for management presentations - or on a handheld device on the warehouse floor. You can choose and customise the indicators you like.
Meanwhile, all the background data you need is always just one click away.
Toyota Material Handling will work with you to develop a tailor made forklift reporting system and review schedule providing you with information that allows you to measure forklift equipment, operator and service provider performance as well as allowing both parties to identify opportunities for improvement in your business, such as:
Utilisation
Equipment downtime
OH&S incidents and commentary
Breakdown and response times
Fully customisable, I_Site helps you to identify opportunities for improvement and also helps to improve productivity, drive down costs and achieve fleet reduction opportunities.
Talk to us today on 1800 425 438 about how I_Site can empower your business.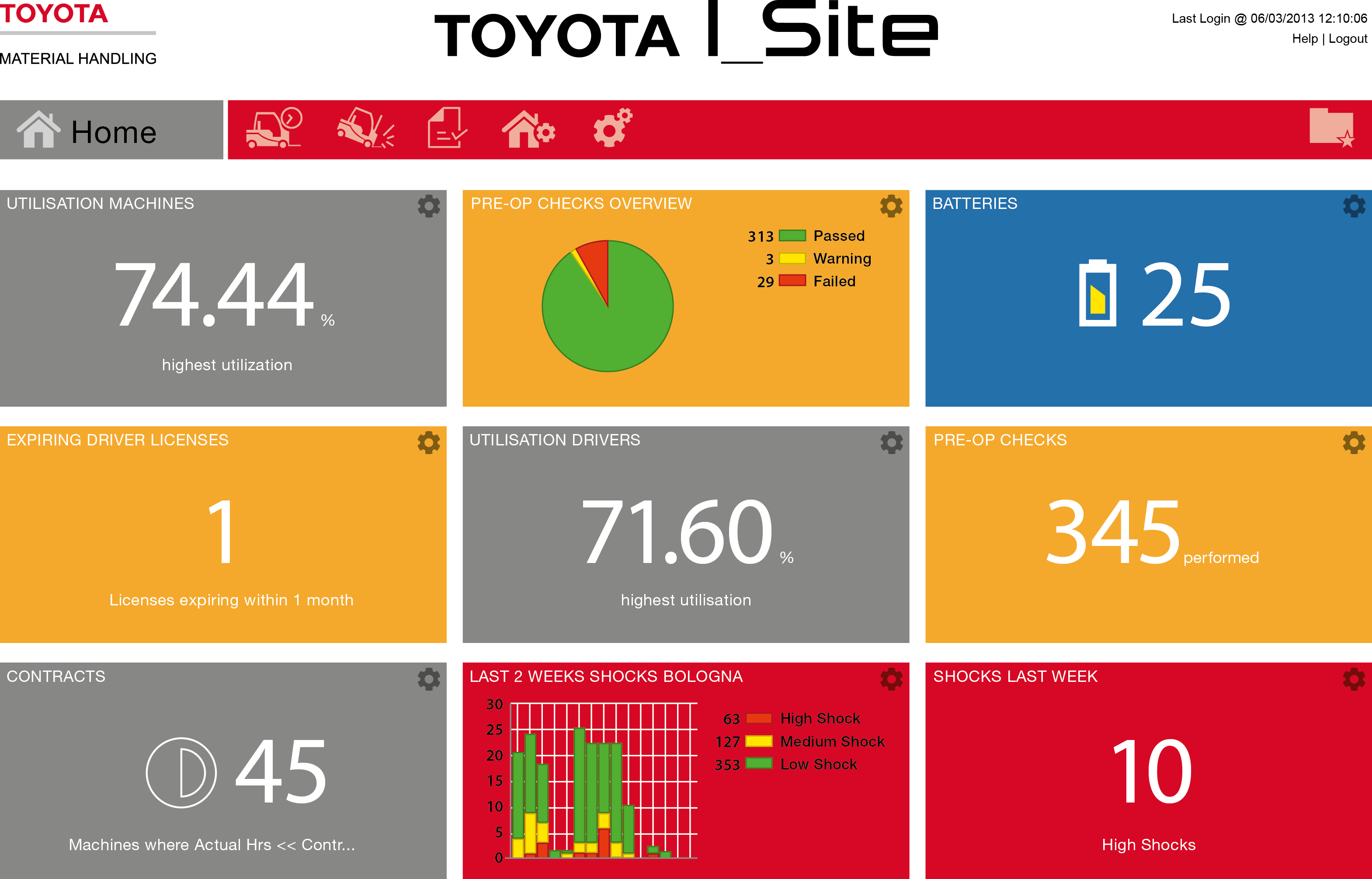 Click on the image above to watch a video of the I_Site system