Mechanic or auto-electrician?
Work with the world's number one forklift brand! If you're a mechanic or auto-electrician apply today to become a Toyota forklift technician and join us on the road to a better future.
At Toyota Material Handling Australia (TMHA), we are looking for forklift technicians (field service and workshop) to work on our range of products nationally.
We are accepting technicians/mechanics/auto-electricians from all relevant trades. You don't need any prior forklift or heavy machinery experience and we will support you through your transition into TMHA. We will also pay for you to do all the forklift/material handling specific induction training during your first 6 weeks of employment with us. 
Once you're up and running, you'll enjoy heaps of variety, and the chance to work with the world's leading forklift products all day, every day. 
All you need is:
Have a relevant trade from mechanical background (automotive, motorcycle, lift, etc.)
Sound experience within your relevant trade background
A great attitude that is open to learning, developing new skills and exciting new adventures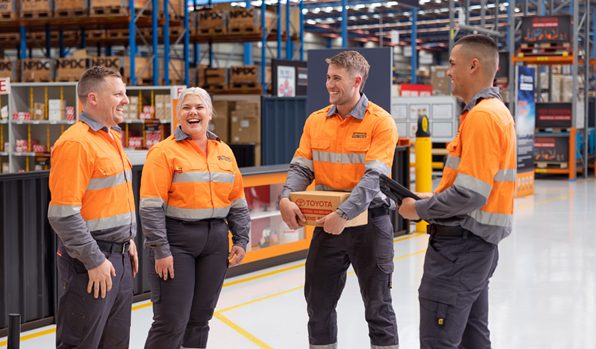 What's in it for you:
Paid specialised induction and product training, incentives and allowances
A well-structured and supported transition to a new, dynamic, and rewarding industry
Better job with job security - you'll be working with a trusted brand like Toyota
A friendly, down to earth, supportive team and safety focused culture
The chance to work with world-class machinery on a daily basis
Professional growth
We're proud of the supportive, respectful culture we've built here at Toyota Material Handling Australia. We know that together, we're greater than the sum of our parts – and we'll have your back as you learn, grow, and realise your ambitions. And while it may be a secure career path, it's anything but boring.
What have you got to lose? Apply today and join our team.
If you have any questions we'd love to hear from you, please email or call us for a chat.