Spotlight on Famous Forklifts
With warehousing and materials handling sometimes regarded as the 'background' to many industries, it's easy to forget how important these vehicles are in the scheme of modern business.
For those in the industry, forklifts pass by as appliances of the warehouse, but take a step back and you'll realise how iconic these humble material handling machines are in popular culture. Check out five of our favourite famous forklifts!
1.Yota. Toy, yota.
Sean Connery's James Bond poses with Toyota Material Handling's BT Lifter from the 1964 film Goldfinger, the third movie in the James Bond series and the first Bond film to win an Academy Award. It was the first blockbuster Bond movie and is possibly the second most recognisable Toyota from the series - the first undoubtedly being the Toyota 2000GT in You Only Live Twice (1967).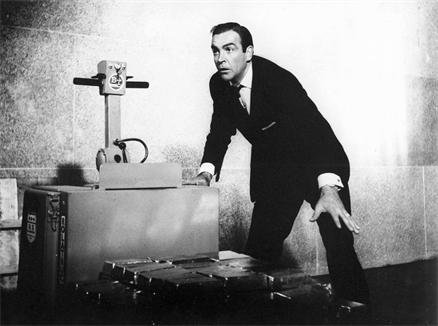 2.Jamaican me crazy
Did you know Bob Marley was a former forklift driver? His 1976 album Rastaman Vibration featured the hit 'Night Shift' which describes, you guessed it, a night shift operating forklifts in an empty warehouse. Whichever forklift inspired this reggae classic definitely deserves a mention in the category of famous forklifts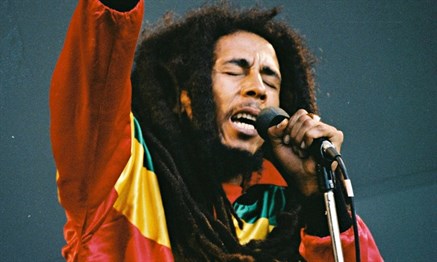 https://www.youtube.com/watch?v=lTV0sC9celo

3. The world's fastest pit stop
Disney Pixar's Cars (2006) introduced a world of anthropomorphic sports cars and utilities to a young audience. The makers of this movie knew you can't have cars and trucks without forklifts! If you have a child, you've probably watched it at least once, but have you noticed this character? Guido Quaroni might possibly be the first animated forklift, and becomes an unlikely hero in his role. He is an Alza Tutto forklift, a fictional brand which translates from Italian to mean 'Up Everything'.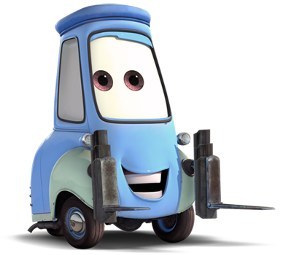 https://www.youtube.com/watch?v=fWCZPAXmtlo
4. The granddaddy of all Toyota forklifts
Toyota launched the LA 1-tonne internal combustion forklift in 1956, its first material handling product. From a company that began life developing automatic looms and motor vehicles, it showed a dedication to diversify its business. Today, Toyota forklifts are the global leader in the material handling industry. The glaring omission of overhead guards and lack of vision through the forks should make any operator love their modern Toyota's standard level of safety just a little bit more.  It's sure come a long way!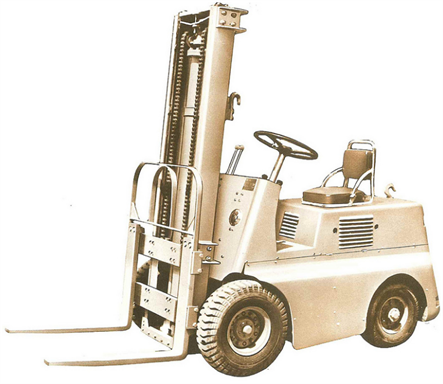 5. I'm turning Japanese!
The spiritual home of everything Toyota, Japan is famous for its quirky game shows. This particular one shows a very skilled Japanese operator using a forklift to insert a coin into a dispensing machine (rather than oafishly lifting the machine up and shaking it, like you may have seen on other YouTube videos) and finishes by lighting a candle and cutting a cake - all from his driver's seat (with seatbelt on, of course).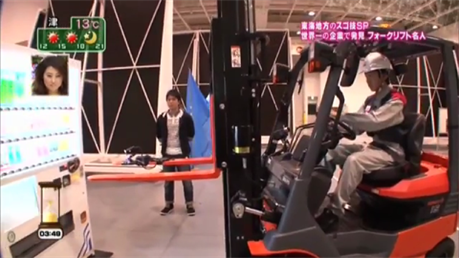 https://www.youtube.com/watch?v=lIVba0Hko8w
Once kept out of sight and out of mind in the warehouses, forklifts have made their way into the spotlight over time. Keep an eye out for forklifts in movies, TV and art - there are more than you might expect!